Klik tombol play
di bawah untuk memutar video.
Jika error
, coba pilih server video lainnya di atas.
Masih Error? Laporkan ke fanpage kami di sini:
fb.com/nontonanimedotorg
, mohon sertakan link movie ini di laporannya.
Nonton Naruto Shippûden: The Movie 3: Inheritors of the Will of Fire Sub Indo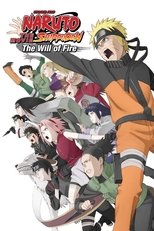 Ninja dengan batas garis keturunan mulai menghilang di semua negara dan menyalahkan poin terhadap bangsa api. Dengan perintah Tsunade, Kakashi dikorbankan untuk mencegah perang habis-habisan. Naruto berjuang melalui teman dan musuh untuk mencegah kematiannya.
Fantasy
Action
Animation
Judul : Naruto Shippûden: The Movie 3: Inheritors of the Will of Fire
Judul Alternatif : Naruto: Shippuuden Movie 3 - Hi no Ishi wo Tsugu Mono
Rating : 7.3
Votes :
Status :
Total Episode :
Hari Tayang : Waktu Standar Jepang
Uploader : Kyemo