Klik tombol play
di bawah untuk memutar video.
Jika error
, coba pilih server video lainnya di atas.
Masih Error? Laporkan ke fanpage kami di sini:
fb.com/nontonanimedotorg
, mohon sertakan link episode ini di laporannya.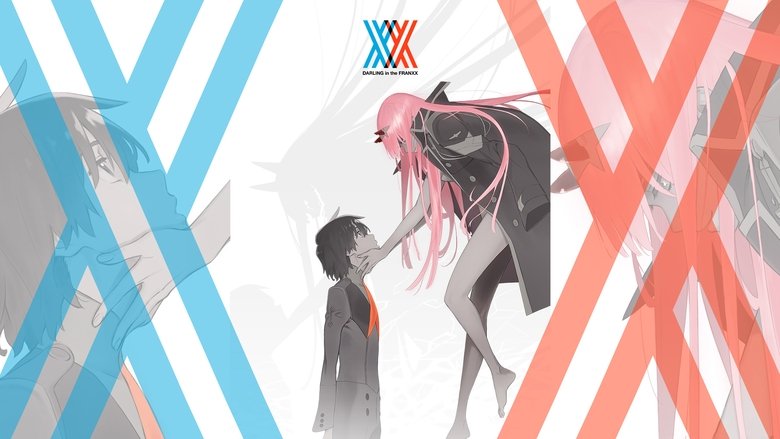 Nonton Darling in the FranXX Episode 2 Sub Indo
EPISODE SPECIAL ITU EPISODE REKAP DAN BERSUBTITLE INGGRIS
Cerita berseting di masa depan, di mana Bumi hancur, dan umat manusia mendirikan benteng yang dinamakan Plantation. Pilot yang dihasilkan di Plantation tinggal di Mistilteinn, yang juga dikenal sebagai "Sangkar Burung." Anak-anak yang tinggal di sana tak tahu tentang dunia luar atau kebebasan. Mereka hidup dengan bertarung dan mengemban misi. Musuh mereka adalah makhluk raksasa misterius yang dikenal dengan nama Kyouryuu, dan anak-anak itu memiloti robot yang bernama FranXX yang ditujukan untuk melawan para monster itu. Bagi mereka, memiloti FranXX adalah bukti keberadaan mereka.
Nonton streaming Darling in the FranXX Episode 2 sub indo, download anime Darling in the FranXX Episode 2 subtitle bahasa indonesia.
Judul : Darling in the FranXX
Judul Alternatif : DARLING in the FRANXX
Rating : 8.01
Votes : 32911
Status : Ongoing
Total Episode : 24
Hari Tayang : Waktu Standar Jepang
Uploader : Rukmana Fahri