Klik tombol play
di bawah untuk memutar video.
Jika error
, coba pilih server video lainnya di atas.
Masih Error? Laporkan ke fanpage kami di sini:
fb.com/nontonanimedotorg
, mohon sertakan link episode ini di laporannya.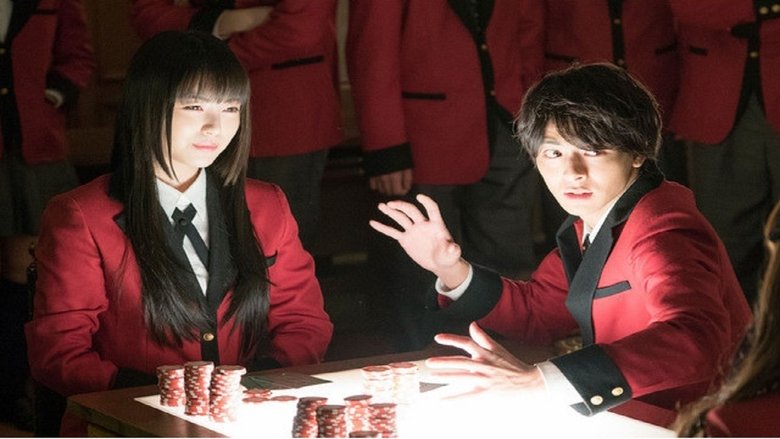 Nonton Kakegurui Live Action Episode 8 Sub Indo
Children from influential families in politics and businesses attend the Hyakkaou Private Academy. There, the hierarchy of the students are classified by a series of games. Students that win the games are on the ruling side and the students who lose become slaves. One day, a mysterious girl, Yumeko Jabami (Minami Hamabe), is transferred to Hyakkaou Private Academy. She looks pure and pretty, but she is actually a compulsive gambler and seeks out the thrill of taking calculated risks.
Nonton streaming Kakegurui Live Action Episode 8 sub indo, download anime Kakegurui Live Action Episode 8 subtitle bahasa indonesia.
Judul : Kakegurui Live Action
Judul Alternatif : Kakegurui, 賭ケグルイ
Rating : 9.4
Votes : 14
Status : Ended
Total Episode : 10
Hari Tayang : Waktu Standar Jepang
Uploader : Law Hammer